4 tags
6 tags
2 tags
6 tags
11 tags
7 tags
5 tags
4 tags
4 tags
4 tags
2 tags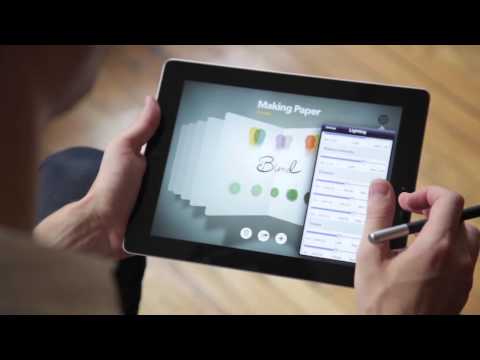 4 tags
4 tags
4 tags
2 tags
2013 Interaction Awards
It's been quite a year for us at FiftyThree. With a few weeks left to go before the new year, we learned that Paper was selected as a winner in the 2013 Interaction Awards. The Interaction Design Association (IxDA) is a network dedicated to the professional practice of Interaction Design, no matter the level of experience. Along with 24 other inspiring projects, Paper was chosen to...
6 tags
Paper Palettes. Inspired.
There's no such thing as a bad color, just bad color palettes. Along with the Mixer, our team introduced four new palettes inspired by several factors — the way light hits an object, our memories, favorite places, artists, and eras; we were motivated by practicality and standards of different design disciplines. Here are the ideas and visual elements that led to the creation of each new...
4 tags
5 tags
5 tags
Paper Honored in 2012 AIGA Annual Design...
Today, we're humbled to share that Paper is one of 18 winners in AIGA's annual design competition that honors the year's top design solutions that best demonstrate the value design brings to the world. For us, the challenge was to revolutionize the creative process. We wanted a tool built from the ground up for mobile and touch-based interaction. It's why we started with the basics, the...
3 tags
3 tags
1 tag
4 tags
FiftyThree On the Web
Creators. Want to know what other creators are doing with Paper? See some great work at madewithpaper.fiftythree.com Press. The press has been saying nice things about us. See our clippings at www.clipboard.com/FiftyThree Paper the web. Use tag #MadeWithPaper for Twitter and Tumblr.  Keep track. Follow us on Twitter @FiftyThree for short updates or like us on Facebook.
2 tags
1 tag